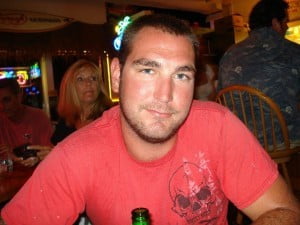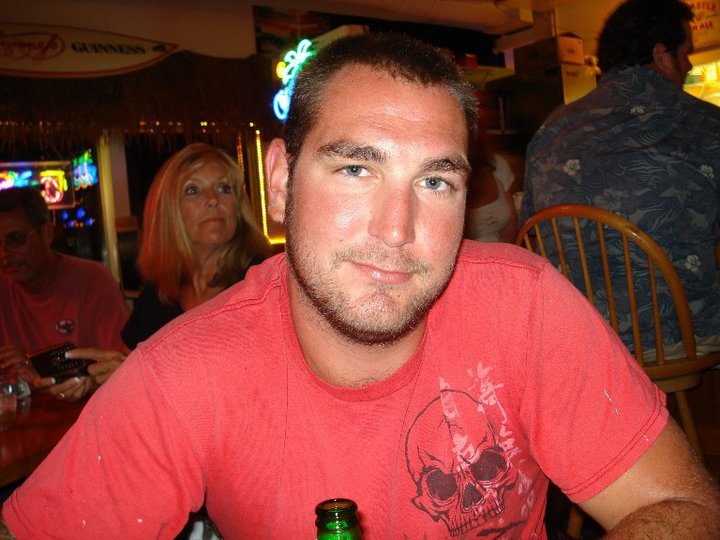 I met Charlie in September of 2009. In fact it was the day after I moved back to the Outer Banks from a 3 year hiatus. I was immediately drawn to his amazing accent, those baby blues and his killer tattoos. What a charmer he was.
The purpose of this part of his story is to let you know the man that Charlie became. He is WAY more than a guy who had cancer. More than anything I would like for you all to remember him as I do,
the loving and caring partner he became.
The incredibly BRAVE young man who fought harder than anyone ever imagined he could.
The man who came to know Jesus.
The man who despite his illness and in some very tough times RARELY ever complained. He didn't wallow in sorrow and I urge you to do the same in his honor.
The man who would grab my hand and say I love you for no reason at all
The man who was so kind hearted you could feel his warmth from across the room
The man who never lost his sense of humor
That is his legacy, not cancer.
You may have read something I wrote on Friday that called him a Victor over this cancer. He did not lose this battle. That cancer is dead and gone. Charlie is still very much alive in our hearts and minds and has a beautiful place in heaven where he is now fully restored for eternal life. That is a victory.
He would want you to stay focused on the nearly 28 years he had that were so FULL of life and fun, and not be sad for the years he didn't have on this earth.
A few days before he left for heaven he looked at me with peace in his eyes and said "I think I'm going to call it a day." I told him with all the love in my heart that if he was ready he had earned to be at peace more than anyone I know. That was probably the last meaningful conversation we were able to have.
So friends, family…today is the last day of 2013. As you celebrate the end of the year and reminisce all of your memories for him, have a toast to Charlie and LET'S CALL IT A DAY!