Buying your new home is a serious venture. It can be an absolute pleasure or a massive headache. Your house is not just your home, it is a serious investment in the dwelling, the area and your future.
When buying a home – you're bound to have many questions. For example, "In what area can I find a home that suits my needs?", "How much money will I need to afford the monthly payments?" and "How long will the home buying process take?"
The video above details important tips you'll need to know to get ready to purchase!
Contact me and I will help you through the Buying Process.
Outer Banks, North Carolina Real Estate Buyer Tips
Buying Outer Banks real estate is becoming increasingly complex. All of us at Beach Realty & Construction are dedicated to helping you, the consumer, make informed choices about Outer Banks Realty.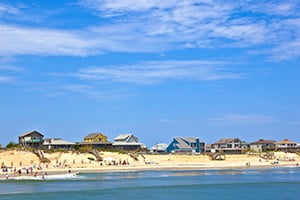 To learn about the buying or selling process in greater detail, click on any of the links below. All you need is Adobe Acrobat Reader. If you don't have it, click here to download Adobe Acrobat Reader. It only takes a few minutes and you'll be on your way! Close the document after you print it, and you will be able to return to the list to make further selections.
Can I Help You Find The Perfect Outer Banks Home?