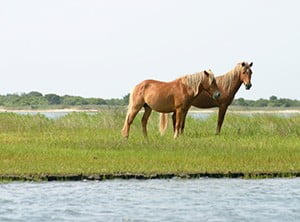 When selling your home, there are no guarantees that a buyer will simply walk through the front door. In many cases you may have to bring your home to the buyer. Effective marketing will help ensure that your property receives maximum exposure to attract a ready, willing and able buyer.
There are many considerations that can affect the sale of your home. I'll help you figure out what those are.
Why Should You Trust Me To Be Your Realtor?
I've found in this market that taking a more methodical or statistical approach to selling works better for the clients I represent. We all wish we had a crystal ball to use in making decisions such as selling a home. The truth is, we actually have something that is much more helpful — statistics. This approach has helped me to be more successful than many other realtors in selling homes.
99% of my listings taken sell
On average, my listings sell within 90 days
My listings sell within 3% of the asking price when following my market-based recommendations
If you would like a free, no pressure estimate of what your home could sell for, fill out the form below. And be sure to look at the seller tips and resources at the bottom of the page.
Free No Pressure, No Commitment Home Estimate
Are you looking to put your home on the market, but don't know where to start? I'm here to help you. Just fill out the form below and I will let you know an approximate listing price - no pressure and no commitment.
Outer Banks Real Estate Tips
Selling Outer Banks real estate is becoming increasingly complex. I am dedicated to helping you, the consumer, make informed choices about Outer Banks Realty.
To learn about the buying or selling process in greater detail, click on any of the links below. All you need is Adobe Acrobat Reader. If you don't have it, click here to download Adobe Acrobat Reader. It only takes a few minutes and you'll be on your way! Close the document after you print it, and you will be able to return to the list to make further selections.