Hello and Happy New Year!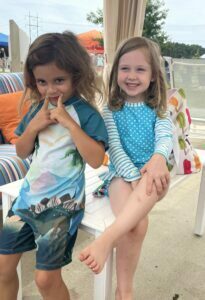 What an interesting few years in the real estate world, and the world in general!  I got to spend a good bit of time with my niece and nephew over the last 18 months and do a little bit of traveling.  After 26 years in the business, I was so grateful and fortunate to have the opportunity to still assist some new and past clients while enjoying that precious time with family!
Market Update
– I'm excited for what's to come in 2023, and I'm sure you're curious about what the market climate is right now. 
Here's a link to my 2023 Real Estate Market Predictions.
Hint, under contract and sold properties are already down 50% from this time last year.  What do you think will happen next?
Suggestions – As I gear up to write these informative messages to you, I'd like to know if there's any specific topic you want to know more about.  Message me with your ideas!
Construction Projects – If you are interested in doing any work to your home this spring, I have a carpenter who actually has the next few weeks open.  His skill level is vast and can handle most small to moderate-sized jobs.  Flooring, decking, windows, some siding jobs, bathrooms, drywall, etc.  Contact me for more information.
2023 Goals – It is my goal to help 33 families buy or sell on the Outer Banks this year.  If you or anyone you know is interested, I would love to help!