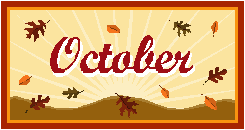 Traditionally the number of closings for our market spikes in October.  We are coming off of an unusually slow previous 6 weeks of activity.  However, things have picked right back up.  So rather than see the spike of closed sales for October, we will probably see it for November.
There are some great advantages to selling your home in the fall:
You've collected the majority of income for the year and won't have to carry the home over the winter months.
Buyers have an opportunity to make changes/remodel the home over the winter to be ready for the next season
There are fewer homes on the market as many have the mindset they will wait until the Spring to sell.
Buyers who were just here on vacation generally enjoy a fall visit to look at homes because the weather is nicer and properties are now more available to view.
Many buyers want to make a purchase before year end for tax reasons
Want to know what your home is worth in today's market?  Email me here for a FREE comprehensive analysis.
Thinking about buying?  Be sure to keep an eye on interest rates.  Did you know that if rates go up by only 1%, you would have to purchase a home for MORE than 10% less in order to have a lower monthly mortgage payment.
If you've thought about buying or selling on the Outer Banks and need additional information please contact me!