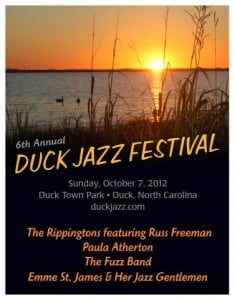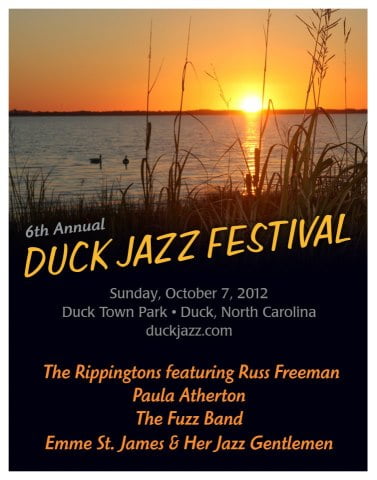 Everybody is so excited for the 6th Annual Duck Jazz Festival that will be held at Duck Town Park on October 7th! Beach Realty & Construction/Kitty Hawk Rentals is proud to be an alto sponsor for this event.   The gates open at 10:00 with the event scheduled to begin at 11:00.  The best part is this is a free, all-day community event.
Here is the lineup for the day:
11:00 a.m. – Emme St. James and Her Jazz Gentlemen
12:15 p.m. – The Fuzz Band
2:15 p.m. – Paula Atherton
4:15 p.m. – The Rippingtons featuring Russ Freeman
Food and beverages will be available for sale.  Make sure you save some time to explore the boardwalk with the fantastic view plus all the great stores and restaurants.  You don't want to miss out on this family fun day!